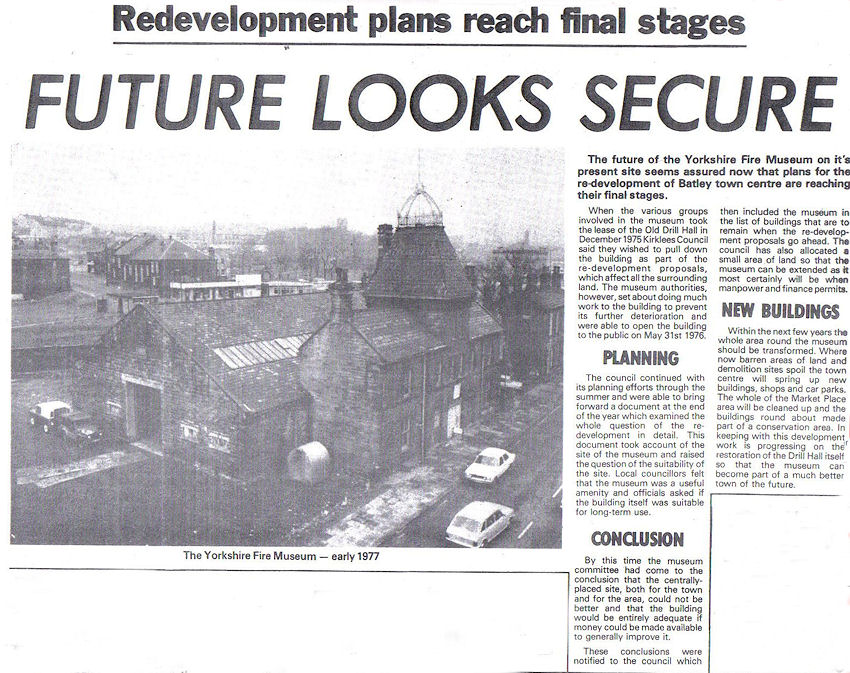 This cutting is taken from a souvenir piece called 'Yorkshire Fire Museum Souvenir Guide' published in 1977. The photograph was taken by John Rundall from one of the fire service's high turntables. The reporter was Evan Green-Hughes.

To the right hand side of the hall, a car is protruding from a yard entrance. This was Drill Hall Yard. The dwelling of the sergeant caretaker was in that yard and this is recorded in the 1901 census.


Reproduced with permission of John Rundall. Thank you Roger Thompson for sourcing this article and for extra information.
the first attempt at content
Introduction
About
Anatomy
Drill

Database

Memorabilia
Glossary
Saving Halls
Contact
What's New?
Terms of Use
The Drill Hall Project - Charting a neglected legacy