'D' 4 Duke of Cornwall's Light Infantry
'4th Battalion Duke of Cornwall's Light Infantry (D Company), Drill hall, Church street.' Also 'the headquarters of D Company….. is in the Market hall.' (Kelly, 1914)
ds 'D' Squadron Royal 1st Devon Yeomanry

According to information on the English Heritage Images of England website, this drill hall probably dates from 1838-9. It has painted rubble walls and an asbestos slate roof. Its windows are interesting and attractive, consisting of oblongs topped with spoked fanlights. These windows are interspersed with arched doorways. Apparently the drill hall was originally part of a complex of buildings including two market houses (Butter and Meat Markets) and a guildhall.

It was converted into a arts and craft gallery and is part of the Helston Museum, which extended into it in 1999.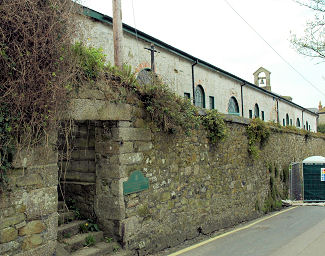 Helston - front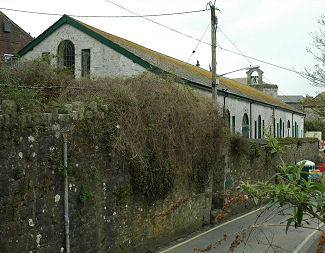 Helston - side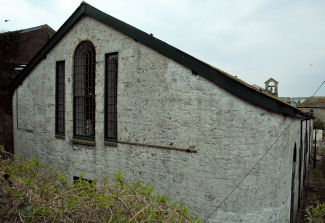 Helston - rear
Thanks to Charles Fair for the photographs