'Cornwall (Fortress) Royal Engineers (No.3 Works Co.) Drill hall, Bow hill.' (Kelly, 1914)
Kelly, 1893, refers to Bowling green, K Co. 1 Volunteer Battalion.
The drill hall is on Bohill street (formerly Bow Hill street) and is now a private house. According to staff at Penryn Museum, the building has been a chapel either before or after its life as a drill hall.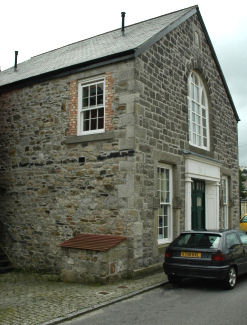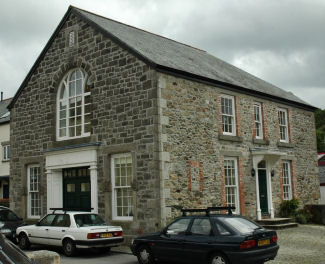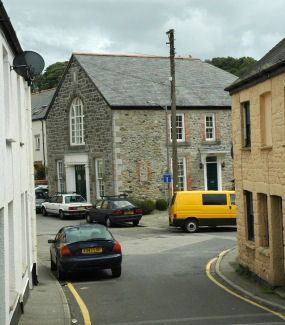 Thank you to Charles Fair for the photographs.