'The H Company, 1st Volunteer Battalion (1st Duke of Cornwall's) Light Infantry, has an armoury in Coose lane; the force consists of a commanding officer, 1 captain, 1 drill instructor, 5 sergeants, 5 corporals and 86 rank and file.' (Kelly, 1893) Kelly, 1889, refers to the Market hall
K14 '4th Battalion Duke of Cornwall's Light Infantry (G Co.); head quarters, Foundry row.' (Kelly, 1914)
Kelly, 1914,makes a reference to East end.
The date-stone on Redruth drill hall is 1912.
The building is currently in use as the Redruth Community Centre. (2007)

Thank you to Graeme Fisher for the top photgraph and to Charles Fair for the remainder.
Programme for Civil Defence Wardens Dinner, February 1945
Click
for enlargement of entire document, mnu and toast list.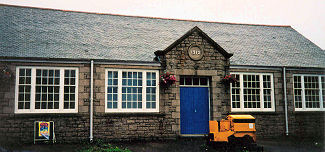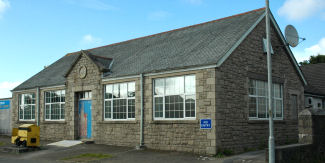 Turnpike Road elevation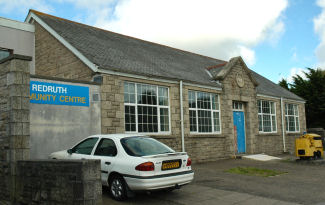 Plaque above principal entrance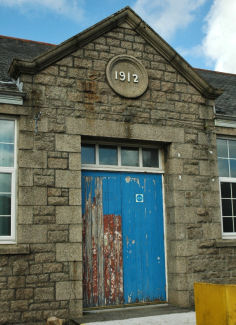 Rear of building