'6th Battalion Sherwood Foresters (Nottinghamshire & Derbyshire Regiment
ds 'B' Squadron Sherwood Rangers
Notts & Derby Mounted Bde Company ASC
'A' Squadron Derbyshire Yeomanry
The website
Picture the Past
has provided images of a drill hall in Ashgate road, believed demolished in the 1980s. The offices remained standing at the time of the most recent photograph, 1993.
Kelly, 1912, records: '6th Battalion Sherwood Foresters (Nottinghamshire & Derbyshire Regiment); head quarters, 10 Corporation street.'
The 3rd Administration Battalion, The Derbyshire Rifle Volunteer Company (RVC), was formed in 1861. Its sub-units were the forerunners of the present 575 Field Squadron (V), Royal Engineers. Their current Drill Hall, Wallis Barracks was opened in 1898, reported in The Times on Thursday Sep 29, which declared: "LORD ROBERTS yesterday visited Chesterfield to open a new drill-hall for the local Volunteers."
Photographs used with permission of
Picture the Past.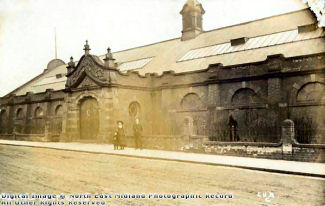 Drill Hall, Ashgate road, photographed c 1900.
C H Nadin, Photographer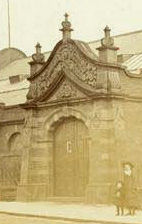 Detail from above photograph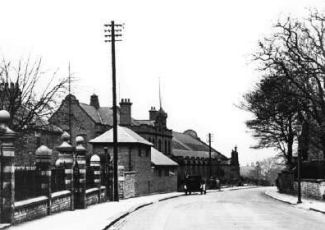 Central School and Drill Hall, photographed in the 1930s.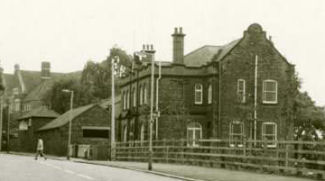 Drill Hall offices, 1993 - Chesterfield Photographic Society