Gloucestershire Regiment 2nd Volunteer Battalion (D Co) Drill Hall Sheep Street

Gloucestershire Regiment 4th Battalion (Royal North Gloucestershire Militia) Head Quarters Cecily Hill

ds 'B' Squadron Royal Gloucestershire Hussars

Described in Kelly's 1914 directory, 'the Drill Hall of the 5th [detachment of C Co.] Territorial Force Battalion Gloucestershire Regiment, Cecily hill, is a large building in the castellated style, erected in 1856 at a cost of upwards of £7,000.'

The Cecily Hill premises date back to 1857. It imitates a castle, with a prominent three-storey centre square turret including a stair turret with arrow slits, and a round tower to the right of the door, also with arrow slits. The windows are lancets in chamfered stone surrounds: ground floor windows are single and first floor windows are pairs, with an oriel to the centre tower. The parapet is embattled and gives the appearance of being machicolated. (Please see the illustrating postcard image.)

The interior has apparently been altered during the twentieth century. It includes vaulted ceilings with stone ribs.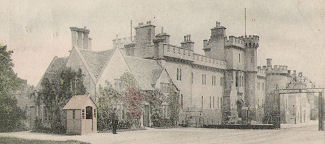 Cecily Hill: Postcard dated 1905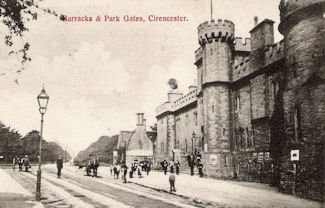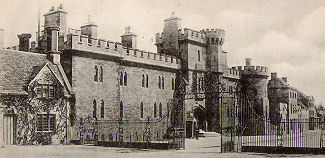 Cecily Hill: Postcard dated 1913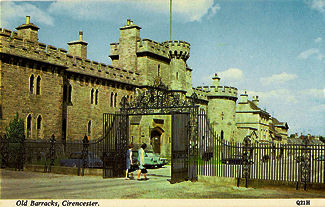 Cecily Hill: Postcard dated 1974