Headquarters 5th Isle of Wight Volunteer Battalion (Kelly, 1899)
5th Hampshire (Howitzer) Battery, 2nd Wessex Brigade Royal Field Artillery
Hampshire (Carabiniers) Yeomanry (Isle of Wight Troop, A Squadron).'
8th Battalion (Isle of Wight, "Princess Beatrice's") Hampshire Regiment; head quarters, C & D Comapnies.
(References Kelly, 1911)

The 'Drill Hall, Drill Hall road' is referred to by Kelly, 1898. A year later: 'The Drill Hall, holding 1,000 persons, is let for dramatic entertainments, and also serves as the head quarters of the 5th I. Of W. Hants. Vol. Batt.' (Kelly, 1899)

The Drill Hall is currently in use by the TA and Cadets.

We are grateful to Gareth Sprack and Charles Fair for their photographs.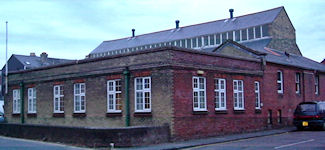 Newport Drill Hall - Exterior View
Photograph - Gareth Sprack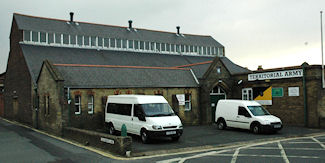 Newport Drill Hall - Exterior View
Photograph - Charles Fair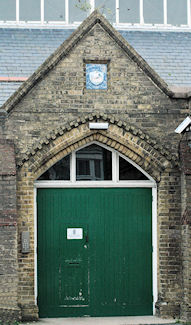 Newport Drill Hall - Main Entrance
Photograph - Charles Fair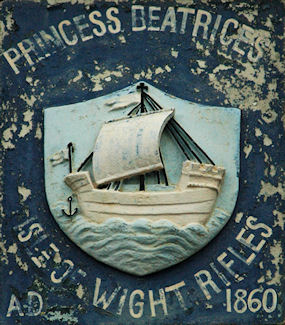 Newport Drill Hall - Plaque above main entrance
Photograph - Charles Fair