F and D Companies
ds 'F' Hereford

Lecture Hall, Church street: 'The room is now leased as an armoury and drill hall, for volunteer purposes, and is available for meetings, penny readings, lectures &c.' (Jakeman and Carver's Directory of Hereford, 1890). It was built in 1859 as a Working Men's Institute and Temperance Hall. (Littlebury's Directory, 1876)

Kelly, 1885, lists 'D Co., orderly room, High street'. Kelly, 1913, states Drill hall, as a section of F Company.

By 1929, 'The Public Hall in Church street [was] used as a cinema, and for meetings, theatrical performances and concerts.' (Kelly, 1929). For many years was the centre for much of Bromyard's social and communal life, becoming a cinema called the Electric Theatre in 1922. Sadly, it burned down in 1931.

The Volunteers used the Public Hall for drill and band practice before they had their own premises in 1906. Jakeman and Carver's Directory of Hereford, 1890 records that, 'There is a rifle corps (D Company 1st Herefordshire) with an excellent band.' They moved to a Drill Hall in Kirkham Gardens; this building is extant.

We are very grateful to Jennifer Weale of the Bromyard Local History Society for information about the buildings used by the Volunteers in Bromyard and to Robert Robinson for the photograph he has provided. We are also very grateful to Andy Taylor, Assistant Curator of The Herefordshire Regimental Museum, for the interesting photographs of Herefordshire's Drill Halls around 1910.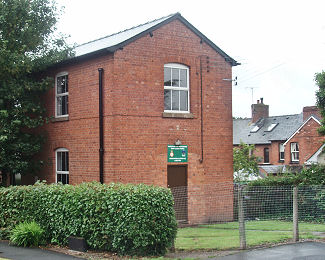 Kirkham Gardens Drill Hall
Photograph : Graeme Fisher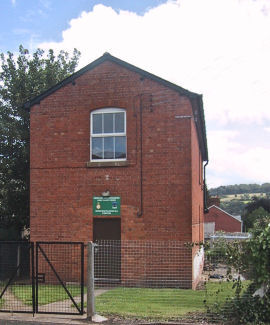 Kirkham Gardens - Front Elavation
Photograph : Robert Robinson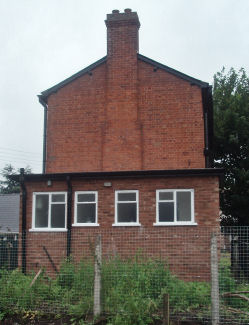 Kirkham Gardens - Rear Elevation
Photograph : Graeme Fisher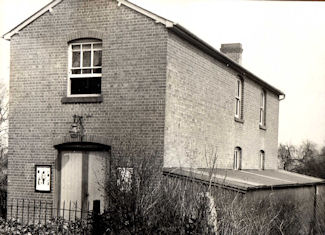 Kirkham Gardens circa 1910.
Click
to enlarge
Photograph : Herefordshire Light Infantry Museum Trust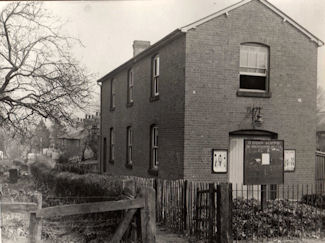 Kirkham Gardens circa 1910.
Click
to enlarge
Photograph : Herefordshire Light Infantry Museum Trust