The building off Dereham road now used by cadets is not a drill hall. It was Watton's first Infant school, built in 1876 and closed in 1919 after a part of it collapsed. It was repaired at the time and again in the 1990s. It is shown as a school on the 1891 OS map.
In the first decade of the 20th century, the drill hall of the Territorial Bicycle Battalion of the Royal Norfolk Regiment was on the first floor of the row of out-buildings at the back of the Railway Tavern. The large room was not used as such after WW1. (The Railway Tavern is the building now known as Key House which stands beside the old railway crossing on Norwich Road.)
We are very grateful to Dr Dan Waters, a Hong Kong historian who was brought up in Watton, for the information he sent via Julian Horn, of
www.rafwatton.info
. Thank you to both.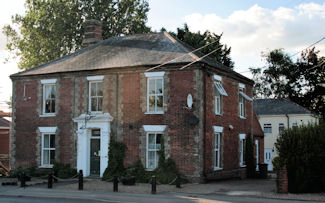 The former Railway Tavern. Buildings to the
rear were used as the Drill Hall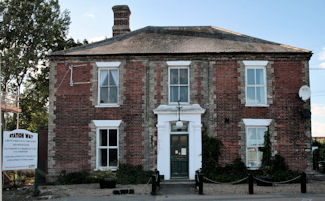 The former Railway Tavern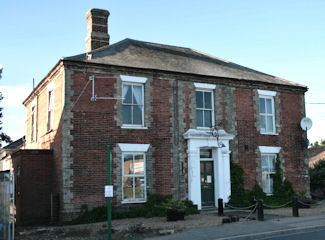 The former Railway Tavern