'Prince Albert's Somersetshire Light Infantry, 2nd Volunteer Battalion; L Co., Town Hall.' (Kelly, 1889)
'5th Battalion Prince Albert's (Somersetshire Light Infantry) (H Co.); head quarters, Drill hall, Fore street.' (Kelly, 1914)
ds 'D' Squadron West Somerset Yeomanry

'The Corn Exchange, in the rear of the Town Hall, erected at a cost of nearly £1,200, is a spacious building with a stage and is used as a ballroom, &c. and as the territorial drill hall.' (Kelly, 1914)

At some time, in addition to or as a substitute for the Drill Hall on Fore street, a Drill Hall was opened on Furnham road. The 1931 OS maps show a Drill Hall here, which was probably built to provide purpose-built premises as a substitute for hiring the Corn Exchange. We are not certain of the date when this Drill Hall was built, but the accompanying photographs suggest that it may be of the general Great War era, and we do not yet know whether it was built during or immediately after the War.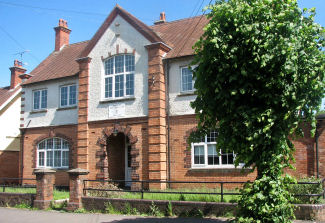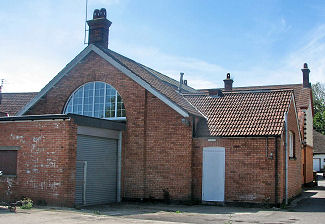 Thank you to Brian Gillard for the images.