[Note: Penge was transferred to Kent in 1899 under the London Government Act]
We have an address of 64 High street, Penge, but would be grateful for further confirmation.
The Penge Community Centre, on Parish Lane, is a former drill hall built for the Territorial Army and the complex includes the hall, gymnasium and offices. At the front of the complex is a building known as The Drum, which is now flats. There are plans for the redevelopments of the drill hall complex (2007), though The Drum is to be retained. We are as yet uncertain of the exact date of this drill hall and would welcome further information.
We are very grateful to Bill MacCormick for photographing the premises.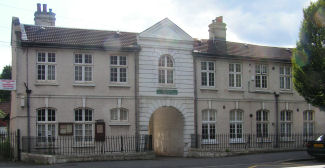 The Drum, Parish Lane

The Drum, Parish Lane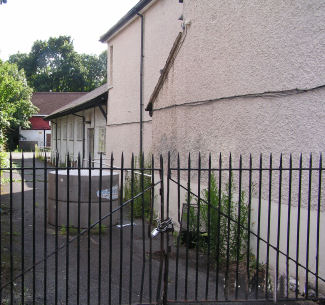 Drill Hall, to rear of The Drum
Thank you to Bill MacCormick for the photographs.