'D' 7 Worcestershire

The drill hall in Bell Street, Stourbridge was demolished in the 1970s. It stood on the site now occupied by the Crystal leisure centre.
Return to Worcestershire index page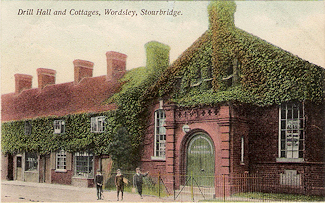 Postcard of Stourbridge (Wordeley) Drill Hall.
Enlarge
the first attempt at content
Introduction
About
Anatomy
Drill

Database

Memorabilia
Glossary
Saving Halls
Contact
What's New?
Terms of Use
The Drill Hall Project - Charting a neglected legacy