This building, a former chapel, now a car salesroom, is in the exact place as the building marked 'Drill hall' on the map. Its profile matches precisely.
According to the Comisiwn Brenhinol Henebion Cymru / Royal Commission on the Ancient and Historical Monuments of Wales, this building is Hen Capel Moreia, the old Welsh Calvinistic Methodist Chapel, first built either just before 1800 or around 1805 and very much modified. The website says that it "looks like a later Vernacular build with short wall entry" and that it was associated with John Elias, the preacher.
The listing of the building's uses includes Drill Hall.
The chapel was abandoned when a new chapel, Moriah, was built in 1897 in Llangefni in memory of the preacher John Elias. The 1923 map records this location as a drill hall. We speculate that when the congregation left this chapel to transfer to Moriah, perhaps the military took the premises for a drill hall. We would be grateful for any further insights.
Thank you to K J Ford for their help in identifying this building.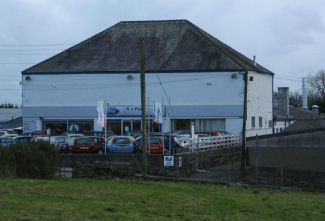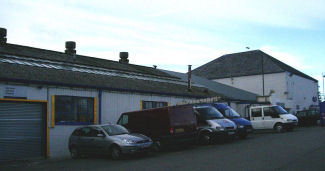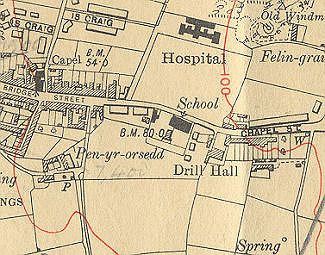 Map from a private collection. We are grateful for the owners permission to reproduce this extract