'D' 7 Royal Welsh Fusiliers

After the 5th Volunteer Battalion South Wales Borderers was formed in 1897, Machynlleth and Llanfair Caereinion jointly raised one company. The unit comprised 216 men and held a camp at Towyn in 1897.

After the Territorial and Reserve Force Act came into force on 1st April 1980, drill halls were built in several Montgomeryshire towns. Machynlleth was one of them.

This former drill hall is use by the Town Council. It has been used as a cinema in the past.

When visited in 2007, the hall seemed to be in a somewhat delapidated condition. The construction appears to comprise a timber frame clad with sheet metal. An unusual feature is raking struts that project from the side elevations. At first sight these appear to be remedial propping added at some point, but the fact that they appear to be built off plinths forming part of the sleeper wall foundation of the structure suggests that they may in fact be original construction.

The cadet premises adjoining have some age but at yet we do not know their history.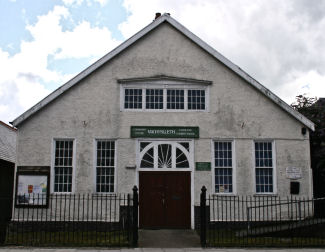 Front elevation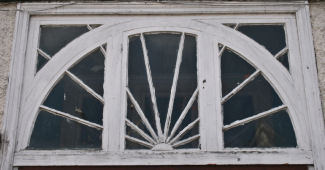 Detail of window above main entrance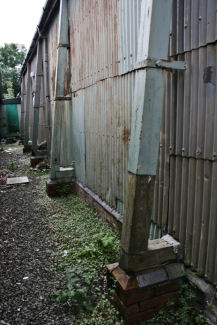 Construction of side elevations