HQ,A, dsB 4 Royal Welsh Fusiliers
HQ,'A' Squadron Denbighshire Hussars
The 4th Volunteer Battalion Royal Welsh Fusiliers Drill Hall at Poyser street, Hightown, Wrexham was built in 1902. The Dragon crest contains the information that the Architect was M J Gummow and the builder was Davies Bros. In the past the drill hall has been used by an electrical firm but we do not know its current use.
The Times, Wednesday March 11th, 1903, tells us that, 'Lord Roberts has fixed April 6 as the date of his visit.. to open the new drill hall of the 1st V. B. Royal Welsh Fusiliers.' The opening was reported in the Times on April 7th.
The address of the Royal Welsh Fusiliers drill station is listed as 1 Erdigg Rd.
An address has also been noted at Chapel Street, according to a local photograph.
It is believed that Hightown Barracks (Regimental HQ Royal Welch Fusliers) originated pre-1918.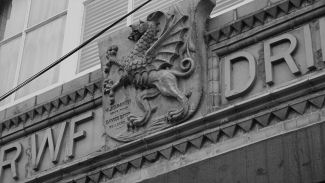 Poyser Street Drill Hall - plaque above entrance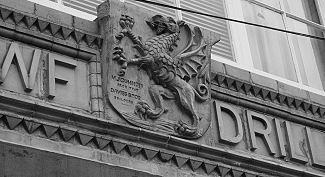 Poyser Street Drill Hall - plaque above entrance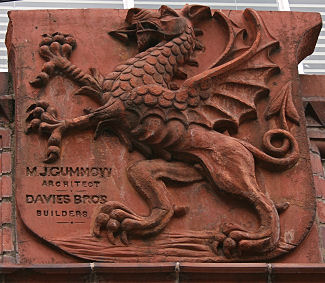 Poyser Street Drill Hall - detail of plaque above entrance